Discover the key to success in pharmaceutical serialisation
As the shift toward Track & Trace becomes mandatory in pharmaceutical manufacturing, discover a range of advanced software and inspection solutions designed to maximise product integrity
As the shift toward Track & Trace becomes mandatory in pharmaceutical manufacturing, discover a range of advanced software and inspection solutions designed to maximise product integrity.
Mettler Toledo's White Paper 'Serialisation of Pharmaceuticals - A Key to Success for the Pharma Industry' discusses the evolving compliance obligations affecting different countries in meeting serialisation and aggregation requirements.
The paper also outlines an integrated workflow programme that ensures a consistent and transparent production process. Also discussed are steps to help manufacturers overcome the challenge of handling the large volumes of data a Track & Trace programme creates.
Those responsible for product quality and regulatory compliance will benefit from requesting the White Paper in effectively reducing counterfeit products from the global supply chain.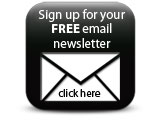 Request your copy of the White Paper by visiting: www.mt.com/uk-serialisation-success.
Companies