Distribution heats up as Almac continues transition to new US hq
Added efficiencies result in increase in shipment volumes
Almac is making substantial progress in transitioning operations to its new headquarters in Souderton, PA, especially in the area of distribution. The new facility has been successfully shipping clinical trial materials since November, and has recently seen an increase in shipment volumes due to the added efficiencies the new building provides.
Material packing for trial supply shipments is now performed in Almac's state-of-the art Pharmacy. Providing nearly 8,000ft2 of space and situated adjacent to the distribution warehouse, the Pharmacy is designed to facilitate the picking of clinical distribution orders.
Technicians are able to work more efficiently using industry leading RF scanning devices, ultimately reducing processing times. Orders are verified and then packed in custom designed individual packing suites. A more streamlined workflow was the key component when original layout designs were being considered, and has proven to be a positive addition to the headquarters project.
'The Almac Distribution Department successfully ceased operations in Audubon, transferred client material and relocated staff over the course of one weekend without affecting shipping timelines,' said Scott McCurdy, distribution supervisor. 'Our new facility affords Almac Distribution the opportunity to expand and provide new solutions for the global clinical trial supply chain.
Already cleared as a TSA Certified Cargo Screening Facility, the next step for the company is to relocate their label generation, controlled substance packaging, and primary packaging operations. Almac anticipates the phased transfer, which began in November, to be complete by February 2011 sequentially making both buildings in the headquarters project fully operational. A copy of the proposed dates of transfer can be viewed by visiting the NAHQ specific microsite.
The new headquarters houses clinical trial supply and technology services as well as introducing Almac's analytical services to the US for the first time. This combination of services optimises the clinical supply chain by providing clients with the ability to approve multiple activities at one site, in one visit. In addition, the new building offers a huge expansion in capacity for the storage of trial materials, especially refrigerated storage, where pallet space has increased five fold to accommodate a growing demand among pharma and biotech companies.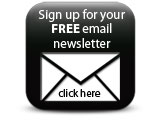 Clients are invited to take a tour of the facility or request a meeting to further discover how the new features will benefit them and their organisation. For more information on the recent happenings at Almac's new NAHQ, please visit www.findpharmony.com.
Companies