Dolomite leads the way in multi-way fluidic connections
Mitos in-line connector system offers uninterrupted liquid flow
Dolomite, a leader in microfluidic design and manufacture based in Royston, Hertfordshire, UK, has introduced the Mitos in-line connector system, which provides a single, fast multi-way connection and saves time when compared with traditional connections between individual pipes.

In addition, the Mitos in-line connector provides in-line sealing and accurate alignment between the tubes, enabling uninterrupted liquid flow.

Mitos in-line connector system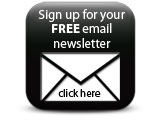 Available in three standard sizes of 4-, 8- and 12-way, the Mitos operates over a wide temperature (-15ºC to 250ºC) and pressure range (up to 10 Bar), providing excellent chemical compatibility, the company says. Furthermore, a low dead volume reduces the risk of cross-contamination between fluid samples, thereby maintaining experimental integrity.

The technology is said to benefit a range of applications, including chemical and biological analysis, parallel microfluidic processing, providing multi-way fluidic connections between various laboratory equipment. In addition, it is compatible with a variety of polymeric tubes including PTFE, FEP and PEEK. Custom sizes and geometries are also available upon request.


Companies