Double the size and double the action with the Thinky Twin
Intertronics mixer offers twin planetary mixing capacity
The Thinky ARE-930Twin mixer
The Thinky ARE-930Twin mixer from Intertronics offers twin planetary mixing capacity with vacuum degassing to submicron level, enabling one litre processing with complete elimination of bubbles.
The Kidlington, Oxfordshire, UK firm says this stand-alone machine is suitable for mixing low viscosity to semi-solid pastes and powders, and offers the pharmaceutical, bioscience, cosmetics and laboratories sectors the benefits of Thinky planetary technology. The Thinky mixes in the product container, which minimises material transfer and clean up.
The firm says the ARE-930Twin also saves time, reduces costs, improves yields, raises quality outcomes, enhances quality and improves foundation dispersion and degassing owing to its two operating modes. One is a vacuum de-aeration mode, which combines 400G centrifugal force and vacuum, and the other is the atmospheric pressure de-aeration mode that uses a powerful centrifugal force of up to 670G. This enables high precision degassing even with materials that contain a volatile component that is unsuitable for vacuum de-aeration.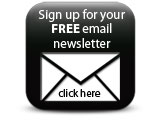 Nine programme memory slots are available, each with nine control steps so that it is possible to switch instantly from one process to the next.
Companies