Dr Margaret Chan takes second term as WHO director-general
The WHO needs to maintain the momentum for better health, she says in acceptance speech
Dr Margaret Chan
Dr Margaret Chan has been elected for a second five-year term as director-general of the World Health Organization (WHO). In her acceptance speech Chan pledged her continued commitment to improve the health of the most vulnerable.
'In my view, universal coverage is the single most powerful concept that public health has to offer. It is a powerful equaliser,' she said. '[It] is the best way to cement the gains made during the past decade.'
Chan also said that the biggest challenge over the next five years would be to lead the WHO in ways that will help maintain the unprecedented momentum for better health that marked the start of this century.
'The future of funding for international health development is uncertain,' she said. 'If we let down our guard, slacken our efforts, problems that are so close to being brought under control will come roaring back.'
Chan's new term starts on 1 July 2012 and will continue until 30 June 2017.
The director-general is the WHO's chief technical and administrative officer and oversees policy for the Organization's international health work.
Chan joined the WHO as director of the Department for Protection of the Human Environment in 2003. In 2005, she was appointed director of Communicable Diseases Surveillance and Response, as well as representative of the director-general for pandemic influenza. Later that year she was named assistant director-general for Communicable Diseases. In November 2006 she was elected to her first appointment as director-general of the WHO.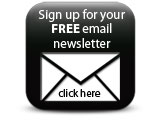 Before joining the WHO, Chan was Director of Health of Hong Kong for nine years.
Companies