Dyadic C1 gene expression produces RBD at 3 g/L in 5 days
Dyadic says it has expressed a SARS-CoV-2 mAb in collaboration with a biotech company who is developing antibody cocktails to treat COVID-19 patients
Dyadic International has announced results which further support "record" expression levels of the SARS-CoV-2 Receptor Binding Domain (RBD) antigen produced from its C1 gene expression platform. The RBD was produced at three grams per litre (3 g/L) in 5 days.
Dyadic's CEO Mark Emalfarb commented: "The recent successful use of mAb cocktails for the treatment of COVID-19, revealed the potential for significant capacity and supply constraints in the manufacturing chain. Dyadic's C1 gene expression platform offers a potential answer to these challenges because it can yield three to four times greater quantities of mAbs in the same timeframe as the current CHO cell production methods.
"While that is still not yet enough to meet anticipated global demand, it certainly is a significant step in potentially helping to ensure patients have greater access to medicines, and at a lower cost."
Currently, the proprietary C1 expressed receptor binding domain (RBD) of the SARS-CoV-2 spike protein is being used in animal trials by seven research groups, governmental agencies and biopharma companies including the Israel Institute for Biological Research (IIBR) and a collaboration of European Union scientists that participated with Dyadic in the ZAPI programme.
These institutions and companies are testing the C1 expressed RBD vaccine candidate(s) in animal trials on a standalone basis as well as testing the C1 RBD with nanoparticles and adjuvants. Dyadic currently expects up to 10 animal trials to be completed by the end of 2020.
Data generated by a number of these third parties confirmed that the C1 expressed RBD has the correct structure resulting in high binding and neutralising capacity. Additionally, the recently concluded IIBR mice study shows that the C1 RBD has the potential to generate excellent immunogenicity responses with very high titers and neutralising antibodies against the SARS-CoV-2 coronavirus, Dyadic says.
The company is open to applying its C1 gene expression platform for the development & manufacturing of biologic vaccines & drugs for third parties using their vaccine, antibody and therapeutic protein candidates for COVID-19 or otherwise.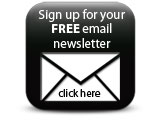 Mark continued: "Our C1 technology can express high levels of proteins more rapidly at flexible commercial scales more affordably using single use or stainless-steel bioreactors. We believe that our C1 platform, developed initially for high-volume, low-cost industrial use, can enable affordable, regional production of vaccines, antibodies and other therapeutic proteins, which has driven a heightened interest in our C1 technology."
Companies