Easy to use spectrophotometers
Bibby Scientific offers four entry level spectrophotometers in the Jenway 73 series
There are four models in the Jenway 73 Series of entry level spectrophotometers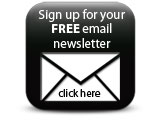 There are four models in the Jenway 73 Series of entry level spectrophotometers from Bibby Scientific.

Models 7300 and 7310 cover the visible region of the spectrum, while models 7305 and 7315 use a flash xenon lamp to extend the wavelength range into the UV region of the spectrum. All four models have a spectral bandwidth of 5nm and an absorbance range of –0.3 to 2.5A.

The two basic models, 7300 and 7305, feature measurement modes for absorbance, per cent transmittance and concentration. The advanced models, 7310 and 7315, introduce further measurement modes such as scanning, kinetics and quantitation.

The advanced models have an easy access USB port on the front of the unit, enabling results to be stored directly to a memory stick for fast transfer of data. They can also store up to 240 methods, which may be copied from one unit to another using the USB capability.

All four models are supplied with free software that allows PC control. The software suite also provides enhanced post-measurement tools and easy exportation of results to Microsoft Excel.

The range is quick and easy to set up and to navigate the measurement modes. Soft keys adjacent to the intuitive icons remove the need to use arrow keys to navigate the instrument and the removal of language-based text means there is no need for translation.


Featured Companies