Effortless reactions with the Orb jacketed reactor system from Syrris
Designed for process development and kilo labs, the compact benchtop system is suitable for numerous applications
The Syrris Orb, a novel jacketed reactor system, combines exceptional value and high quality construction with user-friendly features and reliable performance for batch chemistry.
Designed for process development and kilo labs, the compact benchtop system is suitable for numerous applications, including production, crystallisations, process development, work-ups, reaction optimisation, distillations and bioreactions.
The Orb jacketed reactor system accommodates a broad selection of jacketed and vacuum jacketed vessels, from 100mL up to 10L, and can be operated across a wide range of temperatures (from -90 to +250ºC) and pressures (from 50mbar to 0.25barg).
Its intuitive, patent-pending clamp mechanism enables vessels to be quickly and easily changed, and is complemented by a simple stirrer motor lift that allows the stirrer motor to be raised and rotated out of the way during vessel changes.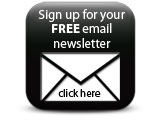 Vessel height adjustment is also rapid and straightforward, with no tools required. Together with a comprehensive choice of accessories — including stirrers, circulators, reflux condensers, dropping funnels and distillation assemblies — and optional upgrades to allow automation of reaction parameters and rapid oil drain, Orb jacketed reactor systems can be used in virtually any application.
Companies