Eli Lilly announces promotions as senior executives retire
Three senior staff will take key executive positions from 1 January 2012
David Ricks
Eli Lilly has announced a number of key appointments, which are the result of the retirement on 31 December of Bryce Carmine, who has led Lilly Bio-Medicines since its creation in 2009, and Frank Deane, who has been in charge of global manufacturing operations since 2007.

John Lechleiter, Lilly's chairman, president, and chief executive, described the two men as 'pillars of the company who have had a lasting, worldwide impact on our people and our business'.

From 1 January 2012, Dave Ricks, president of Lilly US, is being promoted to succeed Carmine as senior vice president and president of Lilly Bio-Medicines. Ricks was previously general manager of Lilly affiliates in China and Canada. He will take responsibility for the US, Japan, and Europe. Bio-Medicines encompasses the therapeutic areas of neuroscience, cardiovascular, autoimmunity, musculoskeletal, and urology.


Maria Crowe
Maria Crowe, senior vice president for global drug product manufacturing, will succeed Deane as president of manufacturing operations. She was formerly general manager of manufacturing sites in Ireland and Puerto Rico. She will lead a network of 22 sites in 13 countries and have responsibility for Lilly's global contract manufacturing organisation.


Alex Azar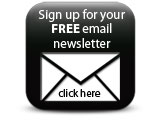 Alex Azar, following Ricks' promotion, will become president of Lilly USA, the company's largest affiliate. Azar has been vice president of US managed healthcare services and Puerto Rico since 2009.


Companies