Elligo Health Research acquires Protenium Clinical Research
Protenium conducts pharmaceutical studies in a broad range of therapeutic areas
Elligo Health Research, an integrated research organisation, has acquired Protenium Clinical Research.
Protenium, an established research group led by Robert Strzinek, PhD, DO, conducts pharmaceutical studies in a broad range of therapeutic areas.
Dr Strzinek has more than 15 years of clinical research experience and will now conduct research at his practice in partnership with Elligo. The acquisition brings the number of patients in Elligo's Research Ready network to more than one million.
As part of Elligo's Goes Direct approach, these patients will now have access to clinical research as a care option from their own trusted physician.
"Joining Elligo's Dallas–Fort Worth Community of Research will ensure that we continue to provide the best clinical research opportunities to our patients and help us expand research opportunities across the region," said Dr Strzinek.
"Our partnership allows us to focus on patient care while benefitting from Elligo's research relationships and operational expertise."
Dr Strzinek has completed more than 150 research studies and authored numerous journal articles covering several areas including endocrinology and women's health. He and the Elligo team will continue to conduct research and support other community-based health care providers participating in research.
"The opportunity to leverage Dr Strzinek's highly experienced practice and integrated clinical operation in our Research Ready network and Communities of Research furthers our mission to bring together and empower health organisations and improve clinical trial access and efficiency," said John Potthoff, PhD, CEO at Elligo.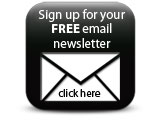 "We are delighted to welcome him, and his staff and patients to the Elligo family."
Companies