Elligo Health Research names Dawn East as Vice President of Oncology Operations
Elligo helps speed therapies to market by identifying qualified patients and their clinicians and providing the infrastructure that makes it possible for them to participate in clinical trials
Elligo Health Research, a company that aims to revolutionise clinical research by bringing clinical trials directly to patients, announces the appointment of Dawn East as vice president of oncology operations.
In her role at Elligo, East will oversee site relationships, co-ordinate projects and conduct outreach for all activities pertaining to cancer research, the first of several specialisations the company envisions.
'I'm excited to be a part of the unique concept Elligo has brought to clinical trials,' East said. 'Elligo's direct-to-patient model allows us to streamline patient identification and qualification, site activation, patient enrolment and study initiation — enabling more efficient and cost-effective trials and accelerating new therapies to market.'
Prior to joining Elligo, East was executive director of oncology clinical trial services for inVentiv Health Clinical. She also held substantive roles as senior director at INC Research, associate director at Quintiles and as project manager for Baker Norton Pharmaceuticals. She received a Bachelor of Science in nursing from the University of Miami.
'Dawn is highly motivated and creative, with extensive oncology clinical research experience in contract research, pharmaceutical and academic settings,' said John Potthoff, CEO of Elligo Health Research. 'She has a long career of success managing global, cross-functional programmes and departments, and a sincere passion for improving the lives of patients.'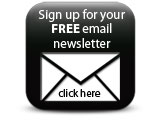 Elligo Health Research was founded by Potthoff, who formerly was CEO of Theorem Clinical Research, and Chad Moore, Director of Pharmaceutical Services and IT investment banking at LEERINK Partners.
Companies