Elligo Health names CDISC founder as new Scientific Innovation Officer
Elligo Health Research, a clinical research infrastructure (CRI) provider that brings together sponsors, clinicians, patients and CROs to improve clinical trial access and efficiency, has hired Rebecca Kush as Scientific Innovation Officer.
Kush is the founder and was the President and CEO of the Clinical Data Interchange Standards Consortium (CDISC) where she spent 20 years leading the development of global clinical research data standards to streamline clinical research.
While there, she had an integral role in the development of methods and processes to link research and health care.
Kush's extensive research and process expertise will support Elligo's unique Goes Direct approach, using electronic health record data to identify patients for research studies, then providing these patients' physicians with the personnel, procedures, technology and infrastructure necessary to conduct the study in their own clinics.
Kush earned a doctorate in physiology and pharmacology from the University of California, San Diego, School of Medicine and also has worked for the US National Institutes of Health, academia, a global contract research organisation and US and Japanese pharmaceutical companies during her career.
"This anchors an important area of growth for Elligo," said John Potthoff, co-founder and CEO of Elligo Health Research.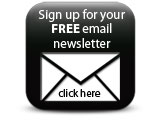 "Kush's unrivaled experience in data standards will have an immediate impact — widening access to data for trial sponsors from source to submission."
Companies