Elligo Health research acquires Root Health AI virtual assistant
The company has also hired Miranda Mann Porter, PhD, as COO
Elligo Health Research has announced the acquisition of Root Health, an AI virtual assistant for clinical research. The acquisition is part of the company's commitment to building what it calls "a technology-forward, integrated healthcare-enabling research organisation".
"Root Health's AI virtual assistant fits seamlessly with Elligo's proprietary IntElligo Research Stack," said Root Health CEO Raj Sharma. "Root Health was built to improve the patient's experience in clinical trials while accelerating patient recruitment. Together, we will build stronger healthcare communities and bring clinical research as care to more patients."
In addition, Elligo announced the addition of COO Miranda Mann Porter, PhD, to its leadership team. Porter is an experienced leader with a background in therapeutics (CNS), operational execution of clinical development programs and Phase I-IV trials, post-marketing medical affairs services, and healthcare delivery.
Porter was most recently with Syneos Health in a series of roles including Executive VP & General Manager, Asia Pacific, where she rebuilt regional CRO leadership and infrastructure across 13 countries. She is experienced in all stages of the M&A process, the company says, with strong engagement in strategic planning, execution, and post-deal operational integration.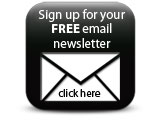 "Our acquisition of Root Health is yet another example of our tireless efforts to better support our patients and the physician practice networks that serve them," said John Potthoff, PhD, CEO of Elligo. "And Miranda brings a wealth of experience to the COO role as we continue to build out our team and hire the best minds in the industry. We look forward to continuing to expand our leadership team, technologies, and service offerings as we further our mission to ensure that all patients have access to clinical trials as a care option."
Companies