Ethnobridging PK profile of Estetrol oral contraceptive
Study aims to characterise and compare the pharmacokinetic profile of Estetrol and its combination with Drospirenone in Japanese and Caucasian subjects
Study could result in a safer contraceptive for Japanese women
Mithra, a company dedicated to women's health, has received approval from an independent review board for the launch of a pharmacokinetic (PK) ethnobridging study for Estelle.
Estelle is Mithra's oral contraceptive product candidate, composed of 15mg of Estetrol (E4), its unique native oestrogen, with 3mg Drospirenone (DRSP).
This is an essential first step towards bringing a safer contraceptive alternative to millions of Japanese women.
Currently, pivotal Phase III Estelle trials are ongoing in the US and Canada as well as in Europe and Russia.
Mithra has also begun a partnership with Fuji Pharma for the development of Estelle in Japan and ASEAN in August 2016.
Top line results of the study are expected between the fourth quarter of 2017 and the first quarter of 2018.
The study
The study is a single-centre, double-blind, placebo-controlled, randomised trial to compare the PK profile of different dosages of E4 combined with DRSP, or E4 alone, between Japanese and Caucasian subjects.
In total, 96 participants will be recruited, 48 of which will be Japanese and 48 Caucasian. The women will be randomised across four treatment groups.
The primary objective is to determine and compare the PK profile after a single oral dose by charting differences in drug exposure and elimination. Additionally, safety and tolerability of E4 and DRSP, and of E4 alone, will be evaluated in the study population.
---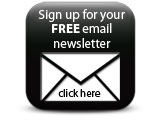 Francois Fornieri, CEO of Mithra Pharmaceuticals, said: "This is an essential first step towards bringing Estelle to the Japanese market, and to potentially offer a safer contraceptive alternative to millions of Japanese women."
Companies