FDA issues consent decree against Ben Venue
For failing to comply with cGMP requirements
The US Food and Drug Administration has issued a consent decree against Ben Venue Laboratories and three of its corporate officers for failing to comply with current Good Manufacturing Practice (cGMP) requirements.
Under the voluntary consent decree, Ben Venue Laboratories, a Boehringer Ingelheim company, is restrained from manufacturing and distributing certain drugs from its Bedford, Ohio, facility in the US until the FDA determines that its operations are compliant with the Federal Food, Drug, and Cosmetic Act.
The FDA said recent inspections found several product quality problems, including particles in some sterile products and basic facility cleaning and maintenance issues. Poorly maintained equipment deteriorated to the point that it shed particles into injectable drugs.
Ben Venue's Chief Executive Officer, Vice President of Operations, and Vice President of Quality Operations were named defendants in the consent decree, which was signed by Judge Lesley Wells of the US District Court for the Northern District of Ohio on 31 January.
The company's failure to promptly address these problems put patients at risk of receiving poor quality drugs
'The company's failure to promptly address these problems put patients at risk of receiving poor quality drugs and compromises the availability of medically necessary products,' said Melinda Plaisier, Acting Associate Commissioner for Regulatory Affairs at the FDA.
'This company continued to violate the law, and the FDA took action to help ensure that medicines that consumers rely on are safe, effective, and of high quality.'
Ben Venue manufactures numerous products, including drugs that are sold under its own label, Bedford Laboratories. These products include sterile injectable drugs. The company also manufactures drugs for other companies.
The FDA said it is working with Ben Venue to prioritise and ensure the availability of 'more than 100 important drugs that are essential for patient care'.
Ben Venue has agreed to adhere to a strict timetable to bring the facility under compliance with regulatory requirements, or face substantial fines and other consequences as described in the decree.
In 2011, a 483 published by the FDA highlighted 48 quality concerns at the Ben Venue plant, leading to a suspension of manufacturing, which only restarted, in limited capacity, in October 2012.
The European Medicines Agency (EMA) also recalled four cancer drugs and an anti-viral drug owing to problems in the sterilisation process at the Ohio plant.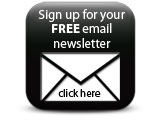 Ben Venue said it has invested more than US$300m to upgrade its facilities since 2011 to address these manufacturing and quality issues.