First malaria vaccine enters clinical trial in Ireland
The Royal College of Surgeons in Ireland is leading the study
Pictured at the RCSI Education and Research Centre, Beaumont Hospital, Dublin are: (left to right), Prof Samuel McConkey, principal investigator and head of the department of International Health and Tropical Medicine, RCSI; Ann Collins, research nurse, RCSI; Liz Fogarty, research nurse, RCSI; Kerrie Hennigan, research assistant, RCSI; and Dr Eoghan de Barra, research fellow, RCSI. Picture credit: Ray Lohan/RCSI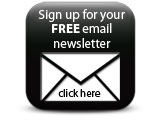 The first anti-malarial vaccine is being tested in Ireland.

The aim of the trial is to determine whether the vaccine is safe and produces an immunological response to malaria.

The Royal College of Surgeons in Ireland (RCSI) is heading the clinical trial in collaboration with the Jenner Institute at Oxford University in the UK.

The European Vaccine Initiative (EVI), a European Economic Interest Grouping (EEIG), is funding the trial.

Professor Sam McConkey, principal investigator and head of the department of International Health and Tropical Medicine at the RCSI, says malaria parasites are becoming resistant to today's drugs, which has complicated the treatment of malaria and created a need for expensive multi-drug therapy.

'In low income countries where malaria is endemic, expensive multi-drug therapy is often not an available treatment option so there is a need for new preventative treatments,' he said.

Previous studies found vaccines could temporarily and partially prevent infection and clinical malaria for 18 months.

However, the new study aims to offer a vaccine that will offer long-term protection, reducing the mortality rates from malaria and moving towards eradication of the disease.

To date, 18 people have volunteered for a pre-enrolment health check-up, and 9 people have begun the study.

Further healthy adults who have not had malaria are needed and people interested in finding out more can visit the RCSI website for further information.

The first results from the trial are expected later this year.

The next step will be to establish the effectiveness of the vaccine in a phase IIa challenge model and through a phase IIb study in a country where malaria is common, with 200–300 adults.