Flamel Technologies acquires Eclat Pharmaceuticals
Aims to become a more vertically integrated drug development company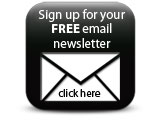 French drug delivery company Flamel Technologies has acquired Éclat Pharmaceuticals, a specialist pharmaceutical company focused on the development of niche brands and generic products.

Prior to the purchase, Éclat, based in St Louis, Missouri, US, was an affiliate of Deerfield Capital, which together with its other affiliates is Flamel's largest shareholder.

Éclat has one approved product, Hycet (hydrocodone acetaminophen oral solution), as well as a pipeline in various stages of development.

Under the terms of the acquisition, a newly formed US subsidiary of Lyons-headquartered Flamel, has issued a US$12m senior note to Éclat Holdings, the former owner of Éclat, which is guaranteed by Flamel and its subsidiaries and secured by the equity interests and assets of Éclat. The note is payable over six years only if certain contingencies and net sales of certain Éclat products are satisfied. Flamel will also pay Éclat Holdings 20% of the gross profit generated by the Éclat launch products.

Flamel has also issued two warrants that are subject to shareholder approval. One is exercisable for up to 2,200,000 American Depositary Shares (ADSs), each representing one Flamel ordinary share, at $7.44 per share, and the other is exercisable for up to 1,100,000 ADSs at $11.00 per share. The warrants are exercisable for a six-year term, and Flamel also has committed to registering the ADSs underlying the warrants with the US SEC if shareholder approval is obtained. If shareholder approval is not obtained, the warrants will be settled in cash, and the term extended to seven years. The warrants also contain a limitation preventing the holder owning more than 19.985% of the ordinary shares.

Éclat's founder and chief executive Mike Anderson will replace Steve Willard as Flamel's chief executive. Willard will remain a director of Flamel and an employee of Flamel's US subsidiary.

'We are glad to have arrived at such a mutually beneficial agreement with Éclat, a company that complements Flamel in key areas, such as US product development and market analysis,' said Willard. 'We believe we have structured this acquisition in the best interest of both parties.

He added that Anderson 'is the ideal person to implement our planned transition to a more vertically integrated drug development model with an increased commercial capability'.

Anderson said: 'I believe that Flamel's best-in-class drug delivery platforms can serve as the foundation to create multiple new products with the potential to address important areas of unmet medical need.'

Flamel reported revenues of $32.6m in 2011, compared with $37.1m the previous year. Licensing and research revenue was $10.6m versus $19.7m. Product sales and services for the year increased to $13.4m, from $8.2m. Other revenues, consisting primarily of royalty income from sales of Coreg CR by GSK, totalled $8.6m compared with $9.2m.

The company reported a net loss for 2011 of $8.8m compared with a net loss in 2010 of $9m.


Companies