Flexion Therapeutics names first chief business officer
Arthur Fratamico takes up the role
Arthur Fratamico has joined US drug developer Flexion Therapeutics as its first chief business officer. He has more than 13 years of business development experience with emerging biopharmaceutical companies.
Prior to joining Flexion, Fratamico led the business development efforts for Trevena, Gemin X Pharmaceuticals and MGI Pharma.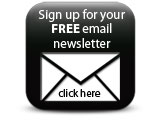 Flexion is a developer of therapeutics for musculoskeletal disorders. The firm is currently advancing a portfolio of drug candidates that have the potential to treat osteoarthritis.
Companies