Flu vaccine phase 2 clinical trial results validate SGS' H3N2 challenge agent
The trial was designed to assess the protective efficacy of FluGen's novel M2SR vaccine against infection and illness with the SGS H3N2 A/Belgium challenge agent
SGS, a life-sciences, clinical and bioanalytical contract solutions provider, has welcomed the preliminary data from a controlled human infection trial with FluGen Inc.'s investigational M2SR vaccine. The study was carried out at the human challenge unit within SGS' clinical pharmacology unit in Antwerp, Belgium. 
The trial was designed to assess the protective efficacy of FluGen's novel M2SR vaccine against infection and illness with the SGS H3N2 A/Belgium challenge agent that was launched in 2017, following a full GMP-compliant manufacturing process. The study aimed to assess whether the vaccine could induce broadly protective immune responses and protect against the substantially mismatched SGS challenge strain. 
In the trial, healthy adults were randomised to receive either placebo, or a single intranasal dose of M2SR vaccine. After completing the vaccination stage of the study, 99 subjects were challenged with A/Belgium. Following influenza challenge, subjects were assessed for markers regarding safety, viral shedding (vAUC) and relevant clinical signs and symptoms. Subjects are being followed up to four months from challenge to ensure a full and uneventful recovery. Currently all subjects have competed the isolation element with the study's completion scheduled for Q2 2019.
Topline results showed vaccine efficacy against the substantially drifted challenge virus, despite a mismatch greater than that seen between the marketed, injectable seasonal vaccine and the predominant influenza A virus strains in 2014-15.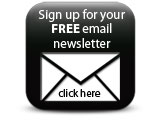 "Our goal in manufacturing a novel, non-hemagglutinating, influenza A (H3N2) strain to use as a challenge agent was to improve current disease modelling and help research efforts to combat the very real threat that is posed by the influenza virus to global populations," commented Adrian Wildfire, Scientific Director at SGS. He added: "It is heartening to see that, following a record year for hospitalisations and infant deaths from H3N2 in 2017-2018, findings are very positive for FluGen's M2SR and they confirm the strong results seen in previous phase 1 immunogenicity and preclinical challenge studies. Also this study serves to reaffirm the antigenic relevance of the A/Belgium challenge agent and validates our controlled human infection model in assisting in the selection and development of next-generation vaccines."
Featured Companies