Former 3M drug delivery division launches as independent company
Kindeva Drug Delivery has launched as independent drug delivery company after $650m acquisition
Kindeva Drug Delivery, formerly 3M Drug Delivery Systems, has launched as an independent company following the acquisition by Altaris Capital Partners in a transaction valued at $650 million.
As part of the transaction, 3M will retain a 17% minority interest in Kindeva alongside Altaris.
Kindeva is a global CDMO that specialises in solving complex drug delivery challenges for its pharmaceutical and biotechnology customers. With approximately 900 employees, Kindeva serves customers with a wealth of expertise in formulation, product development and manufacturing.
Kindeva-developed and manufactured therapies treat patients battling a host of debilitating and chronic diseases, including respiratory illnesses and cardiovascular conditions. The company's microneedle-based drug delivery platforms are currently being utilised in dozens of development programmes, including those for osteoporosis, immunotherapies, COVID-19 vaccines, and other difficult-to-deliver therapies.
"Kindeva brings deep expertise to the unique challenges of developing combination products and complex drugs, including those that are playing an important role in the fight against COVID-19," said Aaron Mann, CEO of Kindeva. "Over the years, 3M has built a differentiated platform of drug delivery technologies and I look forward to the opportunities ahead for Kindeva as an independent company in partnership with Altaris.
"We will be executing an ambitious growth plan that involves significant capital investment and the addition of new jobs across our operating regions. This is an exciting time for Kindeva and our talented colleagues," Mann added.
"We are excited to be partnering with 3M and the Kindeva team in this transaction," said George Aitken-Davies, Managing Director of Altaris. "We believe Kindeva is well-positioned to build on its successful track record as a leading provider of drug delivery technologies."
Kindeva is a global organisation with cGMP manufacturing operations in Loughborough, UK; Clitheroe, UK; Northridge, CA; and St. Paul, MN; and state-of-the-art R&D laboratories in Loughborough and St. Paul. Products manufactured by Kindeva are distributed to over 60 countries worldwide.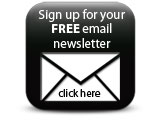 Kindeva has a legacy of over 60 years of pharmaceutical innovation and a commitment to revolutionary technologies, having developed the world's first metered-dose inhaler (MDI) and the first drug-in-adhesive transdermal patch. Kindeva has developed and commercialised more than 20 complex drug products, including through new drug application (NDA) and abbreviated new drug application (ANDA) pathways. Kindeva also holds over 500 active patents and works with clients ranging from large blue-chip pharmaceutical companies to small biotechs.
Companies