Fourth-generation biologics set to grow US$120bn market, finds report
Several factors place antibodies at the front of the biologicals wave, says consultancy Lux Research
Fourth-generation biologics with improved delivery and pharmacokinetics will continue to grow a biologics industry that is already worth more than US$120bn, says consultancy Lux Research in a new report.
These so-called 'biobetters', currently making their way through clinical trials, by and large target molecules now off-patent, potentially enabling new market players to enter with modifications of proven drugs.
'With advances in cloning and assay development the therapeutics industry has managed artificially to engineer these molecules to address therapeutically important targets,' said Yan Xiang Yang, Lux Research Analyst and lead author of the report, Of Biologics and Cells – Are Formulation and Delivery Technologies Keeping Up with the Progression?
'They are also able to produce them in commercially viable quantities, such that a number of this class of therapeutic molecules have achieved blockbuster status,' she added.
'The possibility also exists for positive up-regulation of cellular activity by fifth-generation biomolecular drugs that may be used to activate stem cells or boost immune system functions for diseases such as cancer.'
The most lucrative sector is autoimmune diseases, with the top four drugs sharing over $25bn in sales
Lux Research investigated innovations in the biologics industry and the current state of the market. It found that autoimmune and inflammatory biologics lead the market. This category followed by haematologic disorders, metabolic disorders (which is dominated by insulin analogues) and cancer together account for more than $100bn in sales.
The most lucrative sector is autoimmune diseases, with the top four drugs sharing over $25bn in sales and the next seven adding another $14bn. The haematologic disorders market, worth $21.5bn, is slightly larger than the $20.5bn cancer drug market.
Several factors place antibodies at the forefront of the biologicals wave, including the depth and breadth of knowledge supporting their use, and innate properties such as stability and targeting ability. Blockbuster successes such as Herceptin and Lucentis have also driven others in the industry to follow suit with a likely glut of such therapies on the horizon, the report says.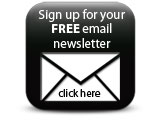 Physical instability, chemically degradable, enzymatically digestible and the inability to penetrate barriers are some key hurdles facing developers of nucleic acid technologies, the report says. And with only one active cellular therapy trial in the US, progress in cell-based therapeutics will remain slow, leaving protein therapeutics the dominant biologic therapy.
Companies