Frazier Healthcare and PCI acquire AndersonBrecon
Combined business will create the largest global pharmaceutical contract packer
Frazier Healthcare and Packaging Coordinators have completed the acquisition of pharmaceutical packager AndersonBrecon from its parent company AmerisourceBergen Corporation. AndersonBrecon will now merge with and operate as Packaging Coordinators (PCI).
Frazier Healthcare is a leading provider of growth equity and venture capital to high growth and emerging healthcare companies. PCI offers unparalleled expertise in a range of proprietary pharmaceutical and biotechnology packaging innovations and provides cutting-edge customised healthcare packaging solutions that improve patient adherence and uphold the most stringent safety requirements.
'We are extremely excited to bring the experience of the AndersonBrecon team to propel our national presence and establish a European footprint for PCI,' said Bill Mitchell, PCI President and Chief Executive Officer. 'PCI has been on an aggressive growth track in the last year, focused on providing customers with quality resources and packaging solutions.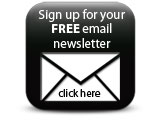 'We will now have a combined operating space of approximately 2 million ft2, more than 140 commercial and clinical packaging suites, and operations in both the US and UK with more than 2,000 associates. Combined, we will now package product for 19 of the top 20 global pharmaceutical/biotechnology companies.'
Featured Companies
See also