French institute approves Novacyt COVID-19 test
The CNR approval has meant the CE-Mark test is available in markets which directly accept CE-Mark accreditation without the need for further approval
The CNR (Centre National de Référence des Virus des Infections Respiratoires) of the Institut Pasteur has approved Novacyt's COVID-19 test.
The internationally renowned centre for biomedical research's approval is joined by the Ministry of Health in Thailand.
The Company's CE-Mark test is available for immediate distribution into the French market.
Graham Mullis, CEO of Novacyt, said: "As an Anglo-French company, I am delighted that Novacyt is able to support both of its domestic markets in tackling this pandemic. The Institut Pasteur's evaluation and approval of our COVID-19 test is an important validation and I am grateful to Atothis, our distribution partner in France, for its efforts in working with the centre. We look forward to supporting the French authorities in their COVID-19 testing requirements."
The Primerdesign COVID-19 test has received accreditation from a number of leading global regulatory authorities, including Public Health England and the US Food and Drug Administration.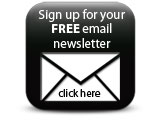 In addition to the test currently being approved in the UK, the US, France, India, the Philippines, Argentina and Thailand, it is available in markets which directly accept CE-Mark accreditation without the need for further approval.
Companies