Fujifilm to enter vaccine contract manufacturing market
Will take a 49% stake in Texan CMO Kalon Biotherapeutics
Fujfilm Diosynth Biotechnologies, a subsidiary of Fujifilm of Japan, is to acquire a 49% stake in Texas-based contract manufacturer Kalon Biotherapeutics, which has expertise in manufacturing vaccines against pandemic influenza, Ebola and Anthrax. The move will enable Fujifilm Diosynth Biotechnologies to enter the vaccine CMO market to expand its biopharmaceutical business.
The company may increase its share in Kalon to 100% after the initial purchase based on the achievement of certain milestones.
Kalon is a biopharmaceutical CMO with advanced technologies and facilities, founded in 2011 by TAMUS, and is a key subcontractor to one of the three Centers For Innovation In Advanced Development and Manufacturing (CIADM) awarded by the US Department of Health and Human Services, Biomedical Advanced Research and Development Authority (BARDA) to develop and manufacture vaccines to protect public health in emergencies, including incidents of bioterrorism or an outbreak of pandemic influenza.
Kalon produces vaccines using mammalian cell culture and completely contains the viruses used to manufacture vaccines inside production suites.
The company also uses state-of-the-art mobile cleanrooms (MCRs) which enable concurrent manufacturing of several types of vaccines and can easily be expanded to respond promptly to increasing capacity demands.
These MCRs are suitable not only for cell-cultured vaccines, but also for all kinds of biopharmaceuticals, including antibodies, and meet the growing demand for high-variety low-volume manufacturing.
Biopharmaceuticals are expected to increase their share within the total pharmaceutical market because of their high efficacy and safety, and their CMO market is anticipated to grow by a compound annual growth rate (CAGR) of about 7%, among which the vaccine CMO segment is forecasted to grow by a CAGR of more than 10%, corresponding to its expansion from prophylactic to therapeutic use.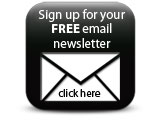 Fujifilm intends to expand its biopharmaceutical business by establishing one-stop services for the wide variety of needs of vaccine manufacturing, combining Kalon's expertise and the already-available high-end technologies of microbial culture (pAVEway), mammalian cell culture (Apollo) and insect cell culture.
Companies