Fujirebio files diagnostic test for Alzheimer's with FDA
The Lumipulse G β-Amyloid and Tau tests are already CE-marked for use in the European Union
Fujirebio Diagnostics has filed its Lumipulse G β-Amyloid Ratio (1-42/1-40) in vitro diagnostic test with the FDA for 510(k) premarket clearance. The test was granted breakthrough device designation by the administration in February 2019. The test is analysed using Fujirebio's automated Lumipulse G1200 instrument system.
Alzheimer's disease is characterised by amyloid plaques in the brain. Current tools available to evaluate amyloid pathology such as amyloid PET imaging can be expensive, time consuming, and difficult to access. As a result, many patients are not diagnosed until their disease is well advanced, with few available treatment options.
Fujirebio's test combines the concentrations of Lumipulse G β-Amyloid 1-42 and Lumipulse G β-Amyloid 1-40 found in human cerebral spinal fluid into a numerical ratio of β-Amyloid1-42/β-Amyloid1-40. The ratio is a semiquantitative in vitro diagnostic test intended to be used in adult patients, aged 50 years and over, presenting with cognitive impairment who are being evaluated for Alzheimer's disease and other causes of cognitive decline.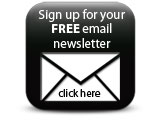 "The lack of effective and accessible clinical tools for patients who could be on the pathway to develop Alzheimer's disease contributes to its late diagnosis and inadequate treatment," said Monte Wiltse, President and CEO at Fujirebio Diagnostics, Inc. "We designed our Lumipulse G β-Amyloid Ratio test to help physicians triage their patient much sooner when effective interventions are more feasible using these well-researched β-amyloid biomarkers. Accurate and earlier intervention will also facilitate the development of new drug therapies, which are urgently needed as the prevalence of Alzheimer's disease increases with a rapidly aging population globally."
Companies