GEA at POWTECH: inspiring powder solutions
GEA will showcase its scope of expertise, wide range of technologies, and solid and liquid processing solutions for several industries at the upcoming POWTECH trade show in Nuremberg, Germany
Pathfinder GMP
POWTECH is one of the world's most important trade exhibitions for powder, granule and bulk solids technologies.
POWTECH provides an ideal platform for GEA's innovative and cross-application approach to standard and custom designed plant, machinery and service, from food, pharmaceuticals, ceramics, minerals and hard metals to battery material and base for high-quality plastics.
GEA will highlight the new Pathfinder GMP, a centrifuge GMP-certified skid for test centres and pilot plants. This skid has a sophisticated compact format for pharmaceutical applications. It requires little space in the technical centre and thanks to its ingenious design, reliably fulfils even the most demanding technical tasks.
Combined with technologies such as the high-pressure PandaPLUS 2000 homogeniser, it belongs to GEA's portfolio of biopharmaceutical manufacturing lines and equipment.
GEA furthermore offers a comprehensive range of technically advanced process components, including BUCK containment valves, VESTA tank bottom valves and tank cleaning systems as well as the new pump range of Hilge CONTRA and HYGIA for food, beverage and pharma applications.
GEA's liquid jet solids pumps and jet mixers for the admixture of powder into liquid are also exhibited. GEA will further highlight the SRS vibration sifter, designed for applications requiring high standards of hygiene and sanitary processing.
Completing the line up, the compact and versatile MOBILE MINOR MM-100 spray dryer, equipped with the new cyclone CEE (cyclone extra efficiency) for highly efficient powder separation, will also be exhibited. GEA has developed the CEE based on extensive computational fluid dynamics modelling of a well known yet complex unit operation.
Improved cyclone performance and the resulting higher separation efficiency increases yield, reduces emission and has the potential to reduce the complexity of the spray drying plant by minimising the number of powder separation unit operations.
Live demonstrations of GEA service products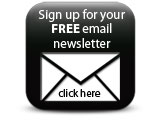 With GEA Service, manufacturers can improve the life cycle costs of their equipment and production plant. At POWTECH, visitors can test GEA Remote Eye Wear live, a groundbreaking service innovation enabling virtual experts to support machine operators and service technicians in-real time. GEA's service staff at POWTECH will inform customers about all further options of the service concept "GEA Service – For your continuous success" on the stand.
Featured Companies