GEA implements new plant for the production of sodium bicarbonate
The international technology group has implemented a new plant for the production of sodium bicarbonate for the pharmaceutical sector at Ciech Soda Deutschland
At the end of 2017, GEA was awarded an order by Ciech Soda Deutschland, manufacturers of soda products, for the development and design, delivery and installation of a plant for the production of sodium bicarbonate.
Together with Chemieanlagenbau Chemnitz, this project is currently in the implementation phase. Commissioning is planned for the first quarter of 2019.
GEA is responsible for process engineering, delivery and commissioning of the main equipment in this project. Chemieanlagenbau Chemnitz is responsible for the provision of components, auxiliary units, measurement and control technology (MSR) as well as for the construction of the building including the plant.
The innovative process was developed in intensive test and laboratory phases in close cooperation with Ciech Soda Deutschland.
By separating several process steps and assigning them to different apparatuses, possibilities were created to control the process more efficiently and to influence the product properties in a targeted manner.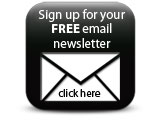 The heat demand required for the new process is provided by exclusively using heat from the soda process. The resulting released cooling tower performance is a positive side effect.
Featured Companies