GEA supplies fermentation system to Chinese biotech Tiantan Bio
For the production of whooping cough vaccine
GEA has supplied a fermentation system to Tiantan Bio in Beijing for the production of Acelluar Pertussis vaccine for the treatment of a range of diseases including diphtheria and tetanus
GEA has supplied a fermentation system to Beijing Tiantan Biological Products (Tiantan Bio) in Beijing for the production of Acelluar Pertussis vaccine for the treatment of a range of diseases including diphtheria and tetanus.
Tiantan Bio operates as a subsidiary of the National Vaccine and Serum Institute (NVSI), China's leading research and manufacturing organisation for biological products. The company is primarily engaged in the research, development and production of bacterial and viral vaccines, blood derivates, diagnostic reagents and various biopharmaceutical products.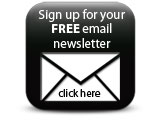 When the Chinese company needed a new fermentation system, it contacted GEA in Germany and later ordered and installed two seed fermenters (of 50 and 500 litres), two 5,000 litre production fermenters and a CIP system.
Featured Companies