GEA's MODUL Q makes its North American debut
GEA is taking the opportunity to use INTERPHEX to introduce its next generation tableting technology to the North American market
The next generation of tableting technology from GEA will be showcased at INTERPHEX from 26-28 April 2016, Javits Center, New York City, USA. Following the successful global launch of the MODUL Q rotary tablet press at the ACHEMA international trade fair in 2015, GEA is taking the opportunity to use INTERPHEX (booth 2421) to introduce its next generation tableting technology to the North American market.
Like its predecessors, the MODUL Q features GEA's Exchangeable Compression Module (ECM). The new version of the ECM is even more convenient to use and offers a higher level of containment performance. With easier access for cleaning and set-up operations and improved functionality, the MODUL Q also incorporates the Exchangeable Die Disc, which was previously available only on the PERFORMA P press.
Operationally, the MODUL Q has a bigger pitch diameter and, in terms of size, will be positioned between the MODUL P and MODUL S. The use of A-type tooling is now possible, which allows 51 punch stations to be incorporated and an output of up to 367,200 tablets per hour to be achieved.
The MODUL Q rotary tablet press with its MULTI-CONTROL 5 system
Further, the MODUL Q benefits from the new control system MULTI-CONTROL 5 and, last but not least, a more attractive housing. It doesn't just provide high quality performance and enhanced productivity; it looks good too!
All of these properties make the MODUL Q unique in the industry. 'There's no other manufacturer that offers all these advantages. It's quite a surreal concept, but the reality is here and now, and we are very proud to introduce the new press to the US market at INTERPHEX,' said Johan Van Evelghem, an expert in pharmaceutical tableting technology from GEA.
Johan agrees that the MODUL Q constitutes what he calls a 'style breach'. Whereas GEA has always focused on technology and innovation, the new competitively priced model also comes in a 'beautiful package'. 'We've put the very best of GEA technology into an equally attractive casing, which has already been very well received by our customers in Europe,' he commented.
For more than a hundred years, GEA's innovation, driven by the passion for excellence, has pioneered tablet compression technology, allowing pharmaceutical and industrial companies to prosper, produce extraordinary products and change people's lives. 'Innovation brings challenges, but it's a challenge we welcome,' Van Evelghem added. 'We're constantly looking to overcome hurdles with new technology and present new, unique solutions to the pharmaceutical industry.'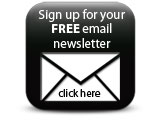 Join GEA in New York for the US launch of this innovative development in tableting technology and find out what the future of compression looks like.
Featured Companies