GE Healthcare launches collaborative research scheme to support biopharma industry in Turkey
Opens call for upstream and downstream bioprocess projects to be based at Bioprocessing Technology and Training Laboratory at GE's Innovation Centre in Teknopark Istanbul
GE Healthcare's Life Sciences business has launched a new research scheme to help foster Turkish bioprocessing development and manufacturing, through its latest Fast Trak Bioprocessing Technology and Training Laboratory located in Teknopark Istanbul.
The scheme was launched at the recent inauguration of the laboratory in which Professor Hasan Ali Çelik, Turkey's Deputy Minister of Science, Industry and Technology; Myra Eskes, General Manager, GE Healthcare's Life Sciences business, Eastern & Africa Growth Markets; and Canan Özsoy, President & CEO, GE Turkey participated.
Turkey is Europe's sixth largest pharmaceutical industry and is poised to become a significant player in the global biopharmaceutical market according to a report by Deloitte.
The country's vision for its healthcare industry includes Turkey's Scientific and Technological Research Council (TüBİTAK@) supporting R&D and addressing skills shortages through grant schemes and industry-academia collaborations. GE's research scheme sits within this framework by offering support for academic collaborations through access to its new technology and training facility.
The Istanbul laboratory is equipped with GE's technologies, and supported by a team of local GE experts to help build up local biomanufacturing skills and expertise in Turkey.
We want to increase the effectiveness of our country in the field of biotechnology and in the pharmaceutical sector
The facility is already available to customers for hands-on practical training and process development through GE's Fast Trak training programme, and will now be made available to applicants from universities and research institutions to support their research projects.
Prof. Çelik said: 'The share of high-tech products in our exports is around 3-4%. We should increase this ratio to the level of 15%. For this purpose, we should focus on increasing the added value work in the well-established sectors and we need to take serious steps in new-generation sectors. In this respect, the pharmaceutical industry stands out here as a critical sector. In particular, the level [at] which we are in gene technology has been indicating that the 21st century can be defined as [the] 'century of biotechnology'.
'We want to increase the effectiveness of our country in the field of biotechnology and in the pharmaceutical sector.'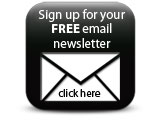 Eskes added: 'We are proud to provide a start-to-finish offering for the global bioprocessing industry, from expert support for early process development through to construction of a KUBio modular facility for full scale manufacturing. Our local customers will now be able to upskill their workforce, access innovative bioprocess technologies, and support their process development and manufacturing while establishing their own capabilities in-house.'
Companies