GE alliance to design plant-based manufacturing facility in Brazil
New facility for Bio-Manguinhos will use iBio plant-based protein expression technology
GE Healthcare is to design a new plant-based manufacturing facility for Bio-Manguinhos/Fiocruz in Brazil under a global alliance between GE Healthcare and iBio announced in July 2012
GE Healthcare has signed a contract to design a new plant-based multipurpose manufacturing facility for Bio-Manguinhos/Fiocruz in Brazil. This is the first contract for the global alliance between GE Healthcare and iBio, announced in July 2012.
The alliance combines iBio's plant-based manufacturing platform, iBioLaunch, with GE Healthcare's capabilities in technologies for biopharmaceutical and vaccine manufacturing. It builds on an existing development and marketing agreement between the two companies announced in 2010.
No financial details have been revealed.
Bio-Manguinhos/Fiocruz is a manufacturer of immunobiologicals for public health needs, primarily to support Brazilian Ministry of Health programmes. It has invested in iBioLaunch through a co-development agreement with iBio and its research and development collaborator Fraunhofer USA Center for Molecular Biotechnology (FCMB), which will continue to play a key role in advancing the iBioLaunch platform.
Olivier Loeillot, General Manager of Enterprise Solutions at GE Healthcare, said: 'Vaccines are vital in the fight against global disease and we're pleased to be working with BioManguinhos/Fiocruz on this important project.
'GE Healthcare's global capabilities and industry-leading expertise in biopharmaceutical manufacturing technologies, coupled with iBio's innovative technology and experience in plant-based protein expression, provide a solid foundation for this design project.'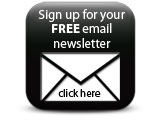 Artur Couto, Director of Bio-Manguinhos/Fiocruz added: 'The agreement with GE Healthcare is important because it will allow us to build a new facility based on a very innovative platform and address an important need of the Brazilian Ministry of Health.'