GSK agrees US$750m fine over former Puerto Rico plant
Finance | Equipment | Regulatory
Whistleblower to receive US$96m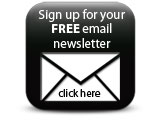 GlaxoSmithKline (GSK) has agreed to pay US$750m to settle civil and criminal charges that it manufactured and sold adulterated drugs at its former manufacturing plant in Cidra, Puerto Rico.

The settlement was the result of a whistleblower lawsuit filed by a former quality assurance manager at GSK, Cheryl Eckard, who is now entitled to US$96m.

GSK reached the settlement with the US Attorney's Office in Boston after more than six years of investigation and negotiations, which began when Eckard reported GSK to the FDA and filed a qui tam whistleblower lawsuit. This law allows a private citizen with knowledge of fraud to sue on the government's behalf and receive a share of the proceeds.

Eckard was fired by GSK in 2003 after repeatedly complaining to management about conditions at the Puerto Rico plant.

GSK previously disclosed in July that it had reached a settlement in principle over the investigation, which stemmed from the manufacture of defective tablets, including the antidepressant Paxil CR, at the Cidra plant between 2001 and 2005. US authorities found that some tablets could split apart or had inappropriate amounts of active ingredient, posing safety risks. GSK has since closed the facility.

PD Villareal, GSK's senior vice president and head of global litigation, said: 'We regret that we operated the Cidra facility in a manner that was inconsistent with current Good Manufacturing Practice (cGMP) requirements and with GSK's commitment to manufacturing quality.'

The company said it had worked hard to resolve fully the manufacturing issues at the Cidra facility prior to its closure in 2009 and is committed to continuous improvement in manufacturing processes.

GSK also said it had not received an FDA warning letter at any plant since the Cidra facility was cited in July 2002.


Companies