GSK takes full ownership of GlycoVaxyn
Strengthening its early stage vaccine pipeline
Dr Moncef Slaoui: This transaction complements our proposed deal with Novartis, which will strengthen our leading position in vaccines
GSK has bought the remaining shares in Swiss vaccine biopharmaceutical firm GlycoVaxyn for US$190m in cash. GSK formed a scientific collaboration with the company in 2012 and since then has held a minority stake in the company.
GlycoVaxyn has developed a biological conjugation platform technology which has the potential to play an important role in the development of new prophylactic and therapeutic vaccines for a range of bacterial diseases. GSK said this proprietary technology also has the potential to enable the company to develop a simplified conjugate vaccine manufacturing process.
Under the terms of the deal, GSK will additionally acquire a small number of early stage vaccines in development against bacterial infections such as pneumonia, Pseudomonas, Staphylococcus aureus and Shigellosis, supplementing the company's existing vaccines pipeline.
Dr Moncef Slaoui, Chairman of Vaccines, GSK, said the transaction 'reinforces our commitment to seek out and invest in great science and complements our proposed transaction with Novartis which will strengthen our leading position in vaccines'.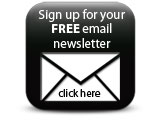 GSK now owns all the shares in GlycoVaxyn, valuing the company at US$212m. GlycoVaxyn was supported by investments from life science venture capital firms including Sofinnova Partners, Index Ventures and Edmond de Rothschild Investment Partners. The company also received funding from the Wellcome Trust and through a collaboration with Janssen Pharmaceuticals.
Companies