GXPi acquires Netexperts
A life sciences IT hosting specialist
UK-based compliance expert GXPi has expanded with the acquisition of Netexperts, a specialist in IT for the life sciences industry for an undisclosed sum.
Netexperts focuses on delivering cost-effective, compliant-hosted and cloud environments for the life sciences sector, and the staff, their hosting facility, and client base have been incorporated into GXPi.
'GXPi works with some of the largest and smallest life sciences companies in the world, and they have to ensure they stay compliant with the complex web of local and international regulations that govern that industry,' said founder Keith Williams.
'Bringing the two companies together will mean that GXPi now has total control of its own validated infrastructure, completing the holy trinity of expert consulting advice, effective software and stable and secure hosted and multi-tenant cloud environments.'
He added that the deal will benefit GXPi customers who do not want to set up and maintain their own qualified IT infrastructure. It also allows GXPi to offer a more controlled and secure offering to Netexperts' client base.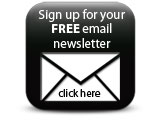 'No jobs will be lost as a result of this acquisition, and moving forward we expect to be expanding our infrastructure team in the UK, US and in Germany,' he said.
Companies