Gardner Denver showcases OneAir offering at ACHEMA 2018
Gardner Denver will be showcasing its new OneAir offering at ACHEMA 2018, delivering single source industrial air solutions for the chemical engineering and process industry
Taking place 11 – 15 June at Messe Frankfurt, visitors to stand J39 in hall 8 will be able to view Gardner Denver's latest technologies, from leading brands including CompAir, Robuschi, Gieffe Systems, Elmo Rietschle and NASH.
Commenting on the event, Martin Mueller, Marketing Director at Gardner Denver, explains: "OneAir brings together Gardner Denver's extensive brand portfolio to provide a single service offering to those seeking the very latest compressed air and vacuum technologies. OneAir delivers a simplified relationship for all involved, which can result in reduced lead times, lower administration costs and more straight- forward servicing and maintenance agreements.
"At ACHEMA 2018, we will be exhibiting our extensive range of technologies for the chemical engineering and process industry. From conveying to compressing gas, our extensive portfolio of efficient, high-quality solutions can help ensure a customer's operations, now and in the future. We look forward to welcoming visitors to stand J39 in hall 8 at ACHEMA 2018 to discuss our new OneAir offering in more detail."
CompAir
Ultima compressor
The revolutionary new oil-free Ultima compressor will be on display from CompAir. The compressor offers up to 12 per cent improved energy efficiency compared to a conventional two-stage machine, as well as a 37 per cent smaller footprint. For applications that demand the highest levels of air quality and purity, the water-cooled technology removes the gearbox and single motor associated with conventional variable-speed machines. Instead, it uses two U-Drives powered by two separate inverters, with each airend stage driven directly and independently, for even greater performance.
An intelligent digital gearbox design then monitors and adjust the speeds of each aired continuously, ensuring maximum efficiency and pressure ratios at all times.
In addition, the design of the compressor results in hugely reduced friction, resulting in an oil-free compressor with the highest levels of efficiency throughout its full turndown range.
With a noise level of only 69 dB(A), other key benefits of Ultima include 12 per cent better overall heat recovery than standard two-stage oil-free compressors and reduced energy consumption of 45 per cent when compared with conventional two- stage models.
CompAir will also be exhibiting its S-Series scroll compressor. With its compact design, and low noise operation, the S-Series is ideally suited to ensure full protection from contamination and to meet the demands of sensitive environments.
Robuschi
Robox Lobe EL 55-2C
Robuschi will be presenting the Robox Lobe EL 55-2C, a rotary lobe blower that can be used for special gas handling in the process industry. Delivering pressure up to 1,000 mbar (g) and capacity up to 2,850 m 3 /h, the unit is assembled with RBS, an innovative three lobe rotary blower that provides gastight sealing of the driving shaft. Tested to withstand potential explosions in these environments, the product also features a 1.3 bar overpressure PED certificated suction silencer, as well as a base frame with discharge silencer.
The brand's ATEX version of the Robox Lobe EL 55-2C is offered with a spark safe belt guard, temperature protection switch and pressure safety valve. No matter the processes involved, Robuschi can supply rotary lobe blower solutions that are configured to meet a customer's individual requirements.
Gieffe Systems
OCS Oil Sealed Vacuum Unit
Gieffe Systems will be exhibiting its customised vacuum solutions for 'wet' systems within the chemical and process industry. Offered with a liquid ring vacuum pump, vacuum boosting courtesy of positive displacement blowers, and ATEX certification, the state-of-the-art technologies available from Gieffe Systems provide efficient and high-performance solutions for even the most demanding process gas applications.
Elmo Rietschle
Elmo Rietschle will be showcasing its range of ATEX-approved vacuum and pressure solutions. Technologies include the brand's C-VLR ZEPHYR claw vacuum pumps, with capacities ranging from 60 to 6,000 m³/h and maximum continuous vacuum up to 100, 150 and 200 mbar (abs). The C-DLR ZEPHYR claw compressor will also be on display, with capacities also ranging from 60 to 6,000 m³/h, and maximum pressure in continuous operation of up to 2.2 bar. Offering oil-free and contactless operation, claw technology delivers high efficiency and low wear.
C-VLR 60 vacuum pump
Elmo Rietschle will also be exhibiting its ATEX-approved side channel blowers. With their high inlet volume flow up to 2,500 m³/h and a differential pressure of up to 780 mbar, the brand's low-noise G-BH1 side channel blower has earned a reputation for assured reliability, low maintenance and robustness. The blowers deliver 20,000 operating hours without fail and are virtually maintenance free.
Finally, for stable operation liquid ring pumps must be permanently supplied with liquid, which escapes with the conveyed gas on the discharge side. As a result, Elmo Rietschle has developed a standardised circuit unit as an innovative system solution. This feeds the operating liquid that escaped on the discharge side completely or partially back into the pump. Circuit units are available for the full range of Elmo Rietschle liquid ring pumps, with ATEX certification and in stainless steel or cast iron.
NASH
NASH will be exhibiting its DRY-PRO dry screw vacuum pump and its 2BM series of magnetic drive liquid ring pumps and compressors at ACHEMA 2018.
The NASH DRY-PRO is a remarkably simple, yet sophisticated, reliable and highly efficient dry vacuum pump. The dry and contact-free operation requires no lubrication in the pumping chamber. This means no process contamination and no pollution caused by the pump's operation. Due to its oil-free and contact-free screw design, NASH DRY-PRO pumps can safely and reliably handle corrosives, organics, inorganics and solvents.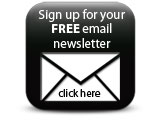 The NASH 2BM series of liquid ring vacuum pumps and compressors provide reliable, leak-free performance for applications requiring the highest levels of safety. Through a magnetic drive with static o-ring seals, the 2BM series achieves non- contact torque transmission, which allows for a hermetically sealed pump body. This key feature eliminates leaks while reducing maintenance. With non-contact torque there are less wearing parts, and no wearing shaft seals.
Companies