Genstar Capital to acquire CRF Health from Vitruvian Partners and combine with Bracket
Combined organisation will bring together complementary strengths with a shared focus on accelerated customer value through patient-centric clinical technology solutions
Genstar Capital, a leading investor in healthcare technology and services companies, is pleased to announce the acquisition of CRF Health, a global provider of eCOA and eConsent solutions for the life sciences industry.
As part of the transaction, CRF will be combined with Bracket, a provider of software and technology enabled solutions utilised in clinical trials. Bracket is a portfolio company of Genstar.
CRF Health has been majority owned by Vitruvian Partners, a leading growth-and technology-focused investment firm, since 2015.
The newly combined organisation will drive accelerated value for pharmaceutical companies and CRO customers, providing patient-centric solutions, combined with deep and broad therapeutic area expertise, across a strong and efficient global footprint.
"CRF Health earned an outstanding reputation with 20 years of experience providing eCOA and now eConsent solutions to the biopharma industry around the world," said Mike Nolte, who will lead the combined organisation as CEO.
"CRF's technology and therapeutic experience dovetail well with our solutions, and they expand our ability to support increasingly complex clinical research. I am excited to bring two outstanding teams together to provide a reliable and scalable platform that accelerates the development of life changing medicines for our families and communities across the globe."
The combined company will have more than 1500 employees worldwide, and will be in a position to accelerate the penetration of user-friendly technologies across the clinical trial spectrum – driving the transfer from manual, paper based services to electronic while improving service quality and data integrity.
"This is an exciting step forward for patients, clients, and our new combined team," said Rachael Wyllie, CEO of CRF Health, who will become the Executive Chairman of the combined company.
"The complementary nature of the two businesses provides us with the platform and scale for future growth in our dynamic markets, while ensuring our customers have more access to the latest patient-centric innovations in clinical research."
Jean-Pierre Conte, Chairman and Managing Director at Genstar Capital, added: "Bringing CRF and Bracket together will create a world-class healthcare technology company supporting clinical trials and will accelerate adoption and growth in eCOA, eConsent, patient engagement, rater training and trial supply management solutions."
"We look forward to working with the outstanding leaders at both organisations. This notable event in pharmaceutical services is another example of Genstar's private equity strategy of driving change at our portfolio companies to create high-growth and extremely valuable companies."
"Healthcare is an important sector for Genstar and we continue to identify great opportunities to apply our growth model to build great companies."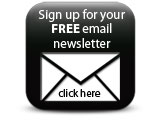 Philip Russmeyer, Partner at Vitruvian Partners, commented: "We are delighted to support the combination of Bracket and CRF to further accelerate, and build upon, the excellent advances that our partnership with the strong management team at CRF has produced during the past years."
Companies