Gentronix expands sales teams in US and Europe
Appoints Dorothy Zelent and Simon Johns
Dorothy Zelent
Gentronix, a UK-based provider of genotoxicity assays and contract testing services, has expanded its sales teams with the appointments of Dorothy Zelent as director of North American Operations, and Simon Johns as European sales director. They will report to commercial director Steve Beasley.

With an extensive background in molecular biotechnology, Zelent has more than 10 years' experience in academic and pharmaceutical research. A graduate of the University of Pennsylvania, she previously conducted research into diabetes drug discovery before joining GlaxoSmithKline as a senior scientist in cardiovascular drug discovery. She also brings broad project management skills to Gentronix from previous positions as director of business development for a number of clinical research technology companies.


Simon Johns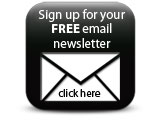 Johns has a technical background in microbiology and genetics, as well as more than 20 years' international commercial experience supporting clients in the pharmaceutical, biotechnology and chemical sectors. With his early research activities including the development of genotoxicity imaging systems, Johns has since worked extensively within the pre-clinical toxicology sector for several major global CROs in both Europe and the US.


Companies