Genzyme to build additional manufacturing plant in Belgium
Will increase global capacity for enzyme replacement treatment for Pompe disease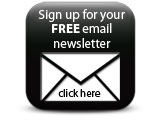 Genzyme plans to build an additional €250m biotechnology facility in Belgium to increase production of alglucosidase alfa, the active ingredient of its enzyme replacement therapy for Pompe disease.

The US-based firm said the extension of its Geel plant was part of its aim to increase overall manufacturing capacity four-fold for all of its enzyme replacement therapies.

About 150 new jobs will be created, bringing the total workforce at Geel to nearly 600.

The new 22,000m2 building also provides room for future capacity expansions, the firm said. It will contain two additional 4,000-litre bioreactors for the production of alglucosidase alfa, as well as a complete purification installation.

This will bring to five the number of bioreactors dedicated to the production of the therapy, as two are already providing global commercial supply for the treatment, and a third is expected to receive its first commercial approvals by the end of this year.

Commercial approvals for the new site are targeted to start towards the end of 2014.

Genzyme's presence in Belgium has grown substantially since the opening of the Geel manufacturing site in 2005. The site has also recently received approval for commercial activities from health authorities in Europe, US and Canada, Asia and Latin America and plays a strategic role in Genzyme's global supply chain.

'The expansion of our Geel facility is a critical element of our manufacturing strategy and is fundamental to our mission,' said Scott Canute, president, Global Manufacturing and Corporate Operations at Genzyme. 'We are committed to delivering a reliable supply of high quality medicines to our patients.'

The new facility in Geel will function as a completely independent plant, with the aim of securing sufficient future supply of alglucosidase alfa, marketed as Lumizyme in the US and as Myozyme in the rest of the world.

Genzyme started work on a therapy for Pompe disease, a neuromuscular disease, ten years ago, and has invested nearly US$1bn to support the development programme.


Companies