Gerresheimer installs photovoltaic system at Vineland plant
Allows German glassmaker to use environmentally friendly energy
Gerresheimer has installed a photovoltaic system at its tubular glass plant in Vineland, NJ
To meet its environmental and sustainability objectives, Gerresheimer is putting one of the biggest photovoltaic systems in the US into operation at its Vineland plant, New Jersey, to enable the German glassmaker to produce pharmaceutical glass using environmentally friendly energy.
'Sustainability is one of our company's priority objectives. Photovoltaics provide us with the perfect means of combining eco friendliness with economic efficiency,' said Dave Watson, vice president Finance and Controlling at Gerresheimer, who is in charge of the project and responsible for energy costs at all of the company's US production facilities.
It took only nine months to install the photovoltaic system, which is about 44,000m2 (about 10 times the size of a football field) in size and located on the roof of the tubular glass plant in Vineland. The 2.8mW DC system consists of 10,900 mainly mono-crystalline solar panels and is one of the 10 biggest roof-mounted PV systems operated in the US. The usage of solar power can reduce the Gerresheimer facility's annual carbon footprint by 1,350 tons, which is equal to the reduction that could be achieved if all 500 employees at Gerresheimer's plants in Vineland and Forest Grove stopped using their cars.
The plant generates up to 3.65m kW hours annually of AC for the production of tubular glass. It covers over 33% of the plant's electricity requirements in peak load periods.
KDC Solar, headquartered in Bedminster, New Jersey owns the PV system and is responsible for building and operating it and will supply Gerresheimer with 100% of the generated power for the next 15 years.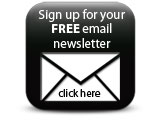 The entire Gerresheimer Group is taking part in the Carbon Disclosure Project, which is one of the world's biggest environmental initiatives. This non-profit organisation checks and monitors greenhouse emissions of companies on a worldwide basis and also identifies the strategies that they implement in response to climate change.
Featured Companies