Gerresheimer wins German Packaging Award for new multilayer plastic vials
Vials offer previously unattained levels of safety for parenteral drugs
The multilayer plastic vials unite the best properties of plastic and glass
Gerresheimer's new multilayer plastic vials unite the best properties of plastic and glass in a new, high quality packaging system for liquid medications. Now Gerresheimer has received the German Packaging Award 2011 in the Retail Packaging category for developing these vials, which offer previously unattained levels of safety for parenteral drugs.
The German Packaging Award was launched in 1963 and is under the patronage of the Federal Ministry of Economics and Technology. German Packaging Award winners are automatically nominated for the World Packaging Organization's (WPO) WorldStar packaging awards. In a two-day selection process, the jury chose 54 candidates from a total of 237 valid entries. The awards were presented to the winners at a gala event in Nuremberg on 9 November, 2011.
Parenteral medications are sterile preparations for administration to humans or animals by injection or infusion. But the products can attack glass surfaces and cause glass particle contamination, which is why packaging components are coming to play an increasingly important role in the development of drug delivery concepts for the new generation of biotech drugs. They have considerable influence on the stability and safety of medications that are generally marketed as parenteral solutions.
The new multilayer vials have a unique triple-layer structure consisting of a layer of polyamide sandwiched between two COP (Cyclic Olefin Polymer) layers. COP is an ultra-pure polymer that has already proved to have excellent compatibility with biotechnologically manufactured pharmaceuticals that have complex molecular structures.
The polyamide layer functions as an oxygen barrier, resulting in a 40 times reduction of oxygen transmission compared with conventional plastic type vials. The absence of heavy metal ions increases the stability of oxidation-sensitive solutions and an inert surface minimises possible interactions. The vial's incomparable stability is due to the extraordinary shock resistance of the triple-layer structure. It prevents leakage and therefore enhances safety, which is an important consideration when using cytotoxics.
Multilayer vials have far higher break resistance than glass vials and are therefore the ideal packaging for parenteral medications with a wide pH range. The multilayer composite of COP and polyamide even prevents leakage of the solution when the external COP layer is damaged. This significantly enhances safety in handling toxic pharmaceuticals, a feature that single-layer plastic vials cannot offer.
The new multilayer vials were developed in line with the ISO standards, which means that standard rubber closures and flanged caps can be used. The materials used also meet the stringent requirements for biocompatibility and all pharmacopeia requirements for pharmaceutical packaging made of plastic.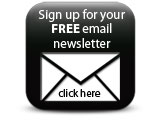 The multilayer plastic vial was also a finalist in the 2011 CPhI Innovation Awards in Frankfurt in October.
Featured Companies