Guido Rasi takes office as head of EMA
Executive Director appointed for five-year term
Guido Rasi
Professor Guido Rasi has taken office as Executive Director of the European Medicines Agency (EMA).
Professor Rasi was nominated as Executive Director for a five-year mandate by the Management Board of the Agency on 1 October. He was appointed following his statement to the European Parliament's Committee on Environment, Public Health and Food Safety (ENVI) on 13 October.
'I am very happy to be back at the helm of the Agency,' said Professor Rasi. 'We are currently undergoing the most significant transformation of the system of medicine development and authorisation that I have seen during my 35-year career in public health, either as a doctor, a researcher or a regulator. It is exciting and challenging to be leading the Agency during this time.'
From November 2014 to mid-November this year, Professor Rasi was EMA's Principal Adviser in Charge of Strategy.
From November 2011 to November 2014 he was Executive Director of the European Medicines Agency and a member of its Management Board in the three years prior to this.
He was Director-General of the Italian Medicines Agency from 2008 to 2011 and member of the Management Board from 2004 and 2008.
He was made full professor of microbiology at the University of Rome 'Tor Vergata' in 2008.
From 2005 to 2008 he was Director of the Institute of Molecular Medicine of the National Research Council in Rome.
From 1990 to 2005 Professor Rasi worked at the Institute for Experimental Medicine of the National Research Council, Italy.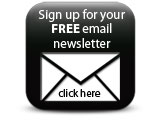 He had teaching and research experience at the University of California, Berkeley in 1999.
Companies