HSG progresses PROOF-HD to Phase III clinical study
In a prior Phase II clinical study, PRIDE-HD, pridopidine administered orally twice a day was associated with maintenance of functional capacity in HD patients
The Huntington Study Group (HSG) has announced a partnership with Prilenia Therapeutics to conduct PRidopidine Outcome On Function in Huntington's Disease (PROOF-HD) clinical study. PROOF-HD is a global Phase III, randomised, double-blind, placebo-controlled, parallel arm, multicentre study evaluating the efficacy and safety of pridopidine in patients with early stage Huntington's disease (HD).
Pridopidine is a small molecule which is a highly selective Sigma-1 receptor (S1R) agonist. The PROOF-HD study seeks to demonstrate that pridopidine slows functional decline during 65 weeks of treatment.
Extensive safety data from more than 1300 subjects exposed to various oral daily doses of pridopidine demonstrates pridopidine has a favourable safety profile and is well tolerated.
The PROOF-HD study plans to enroll 480 participants aged 25 or older with a clinical diagnosis of adult-onset HD in approximately 30 study centres across the US and Canada, and another 30 study centres across Europe. The study will include a screening period, a double-blind placebo-controlled treatment period up to 78 weeks and optional open-label extension.
"Slowing the decline in functional capacity in HD patients would be a significant advance in HD care," said Andrew Feigin, MD, North American Principal Investigator of PROOF-HD. "We are excited to partner with Prilenia to study pridopidine – this study directly aligns with HSG's mission of seeking treatments that make a difference for those affected by HD."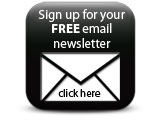 "There is extensive preclinical evidence that further supports pridopidine's potential beneficial effect in HD," said Michael R. Hayden, MD, PhD, Chief Executive Officer at Prilenia. "It is a first-in-class drug candidate, with promising previous clinical results and an established safety profile. We are pleased to be partnering with HSG to explore its impact through the PROOF-HD study."
Companies