Hapa exhibits at Achema
Hapa, which specialises in printing solutions for a vast range of industries, will address the process of four-colour printing on blister packages, its role in serialisation and also digitalisation
Four-colour printing on prefabricated blister packs with the BlisterJet CMYK
From online printing to late stage customisation, Hapa systems deliver the best results for every production process.
The BlisterJet CMYK is a late-stage customisation specialist and serves worldwide references when it comes to the four-colour printing of graphics and text on prefabricated blister packaging.
Hapa will demonstrate four-colour printing on aluminium blisters at this year's event.
Fully ready for Industry 4.0: at the expo booth, the Hapa team will be presenting the Web 4.0 and demonstrating two-colour printing on aluminium foil
Fully ready for Industry 4.0, the Web 4.0 is designed for high-resolution printing on web materials. This flexible option can easily be integrated into existing packaging lines and fits seamlessly into the digital workflow.
Its modular concept is based on standard components which can be combined according to requirements.
Thanks to the integrated digital printing module "redcube plus", the printer can be scaled as seen fit. With expansion up to six spot colours or CMYK plus lacquer, the printer can be adapted to changing production requirements.
The Web 4.0 also fulfils future serialisation requirements and is capable of printing individual data on each individual blister pocket.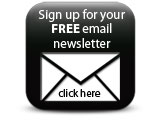 Find Hapa in Hall 3.1, stand E71.
Companies