Head of legal service at EMA joins Sidley Austin
Vincenzo Salvatore will provide legal counselling on pharmaceutical industry regulations
Vincenzo Salvatore, formerly head of legal service at the European Medicines Agency (EMA), has become senior counsel at law firm Sidley Austin's European life sciences regulatory practice.
He will provide strategic legal counselling on the EU's legal process regulating all aspects of the pharmaceutical industry, including enforcement and data protection issues.
In addition he will assist life science companies in understanding and applying upcoming drug and medical device legislation.
Salvatore joined EMA in November 2004 and was responsible for defending the EMA's actions in court, coordinating legal advice and providing legal support and interpretative guidance to the EMA's governing bodies and its six Scientific Committees. He routinely represented the EMA before the European Court of Justice in Luxembourg, both in pharmaceutical and corporate-related legal proceedings. He was also the EMA's Data Protection Officer.
Professor Salvatore will be based in Sidley Austin's Brussels, Belgium office.
'Vincenzo is internationally recognised for his deep understanding of the EMA and the complex regulatory and enforcement environment in which the life sciences industry operates,' said George Petrow, Sidley's managing partner, European Region.
'He will be a tremendous asset to our clients, particularly those pharmaceutical and biotech companies that currently do business in Europe or are considering entering that market.'
Salvatore is professor of International Law at the University of Insubria, Varese, Italy, where he currently teaches EU Law and International Trade Law.
Prior to serving with the EMA, he was managing partner of a law firm with offices in Varese and Milan, where he assisted clients on the implementation of EU law and in litigation before the European Court of Justice.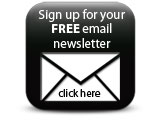 Sidley Austin has an internationally recognised life sciences practice, representing major pharmaceutical, biological, medical device, cosmetic and food clients throughout the world.
Companies