Healthier outlook for the world's poorest
A large, unmet need and very low levels of domestic pharmaceutical manufacturing are making Africa a very attractive market for producers in India and China. Rising investment in infrastructure, an increasingly affluent middle class, a growing regulatory framework and greater emphasis on healthcare provision are all positive signs that Africa could one day become self-sufficient in medicines
Some of the poorest nations on earth are in Africa and the effects of the global economic downturn have hit them particularly hard, with serious consequences for the health of their populations. Manufacturing Chemist summarises some of the latest developments across the continent.
There can be few parts of the world that have felt the effects of the economic downturn as profoundly as Africa. Poverty is directly linked to poor health through multiple routes, says the Organisation for Economic Co-operation and Development (OECD), thus the global financial crisis could undermine the important advances made in healthcare in Africa in the past decade.
The capacity of the population to participate in economic activity and enjoy a better quality of life is highly influenced by its health status, the OECD stresses. The international community has accepted specific Millennium Development Goals on health and is striving to achieve them by 2015, which will facilitate social and economic development and growth in Africa. Meanwhile some African governments are making major changes in regulatory policies and are investing in domestic manufacture of generic medicines to reduce reliance on imports.
But the factors that put Africa at greatest disadvantage in the healthcare rankings are the same factors that make its pharmaceutical markets ripe for development: high prevalence of disease and a huge population base.
Ethiopia has Africa's second largest population – around 85 million – and an economy that has been expanding annually at 7% over recent years, so that opportunities for both domestic and overseas pharmaceutical manufacturers are increasing rapidly.
The total value of the country's pharma market in 2012 was forecast to be ETB7.5bn (US$412m), up 25% on 2011, according to figures from the country's Ministry of Industry. It said that the market has been growing at 25% over the last five years, adding that imported products account for 85% of the market, with domestic producers supplying the other 15%.
Melkamsew Abate, head of the ministry's pharmaceuticals and cosmetics industries division, told Manufacturing Chemist that demand is growing across all consumer groups, with rising disposable incomes in the country helping to drive growth.
In some areas you used to have to carry a sick person on your shoulders for 7 or 8km. Now you can reach a hospital within three hours
Improved infrastructure is also key to boosting distribution, with a rapidly expanding road network that aims to ensure every village in Ethiopia is connected to a highway. 'It's easier for people to move around now – in some areas you used to have to carry a sick person on your shoulders for 7 or 8km. Now you can reach a hospital within three hours,' pointed out Asmelash Gebre, General Manager of Ethiopian medical supplies and antiseptics manufacturer Asmi Industry, and an expert on Ethiopia's pharma market.
Around 80% of all pharmaceuticals consumed in Ethiopia are purchased and distributed by the government's Pharmaceutical Fund and Supply Agency (PFSA), with branches across the country.
Ethiopia's health sector now covers around 85% of the population, up from 29% in 1992, according to figures from the Ministry of Health; 3,800 new clinics have been built in the past five years, and the country now has 212 major hospitals. In addition, around 60,000 health assistants have been employed over the past 10 years to educate people in rural areas about the value of cleanliness and pharmaceutical products.
Domestic manufacturers, all of which produce generic pharmaceuticals, are now aiming to capitalise further on the growing demand in Ethiopia. Sales of locally manufactured products have grown at an annual rate of 15% over the past five years, compared with 35% for imported pharmaceuticals.
In 2008, the Ethiopian government abolished all tariffs on importing major pharmaceutical raw materials. It has also helped provide financial assistance, with 30% of working capital provided to each Ethiopian pharmaceutical manufacturer by PFSA, and further funding, such as for expansion projects, being provided by the National Bank of Ethiopia. In addition, international technical assistance is being provided, for example through a recent project with the German Technical Corporation.
Abate said that two Ethiopian companies have now reached the FDA's GMP standard: Cadila Pharmaceuticals (Ethiopia), which produces tablets, liquids and capsules and is a joint venture between India's Cadila Pharmaceuticals and Ethiopian company Almeta Impex; and Sino-Ethiop Associate Africa, which manufactures empty capsules, and is a joint venture involving Ethiopia ZAF Pharmaceuticals and China's Dandong Jinwan Co and China Associates (Group) Co.
'Thanks to the Government incentives, Ethiopian manufacturers can now compete with imported products from China and India,' said Abate. Domestic producers are now not only expanding in the local market, but also increasing their exports to neighbouring countries, in particular Sudan and South Sudan.
Due to high demand for empty capsules, he added, Sino-Ethiop is growing particularly strongly, and the company is due to double production following completion of an expansion project within the next six months.
Across Africa, 10 of the 15 previously polio-free countries re-infected in 2009 have successfully stopped their outbreaks, according to the WHO. Nowhere is progress more evident than Nigeria, where case numbers have plummeted by more than 99% – from 312 cases in 2009 to just three in 2010
Local manufacturing units are also flourishing in Morocco thanks to regulatory support, according to a new report by healthcare experts GlobalData.
The Moroccan Ministry of Health regulates pharmaceutical products in the country, making the act of starting a pharmaceuticals business there a fast and easy regulatory procedure. Furthermore, the Moroccan government has taken steps to increase the transparency of the regulatory system, offering quicker regulatory procedures compared with other countries. The total time required to register a firm in Morocco is 12 days, less than the United Arab Emirates (13 days). The 18 months required for patent filing in Morocco is also less than that in the UAE, and equal to Saudi Arabia.
Over time, local manufacturing has satisfied the majority of domestic demand and now Moroccan pharmaceutical companies export 10% of locally manufactured products. In 2011, the revenue of the Moroccan pharmaceutical market reached $1.16bn, and is estimated to reach $2.96bn by 2020. The industry is well organised, efficient, and manufactures a wide range of products by following international standards. Computerisation of the country's medical system has also commenced, increasing the access of Moroccans to healthcare facilities and clinical trials.
In a number of sub-Saharan African countries, however, the lack of a proper price regulation system for pharmaceuticals remains a key challenge, threatening accessibility of medicines and continuing to place a strain on out-of-pocket payments for pharmaceuticals.
Market intelligence company Frost & Sullivan points out that prices vary significantly within many sub-Saharan Africa countries, as pharmaceutical products move down the value chain. Wholesalers and distributors in Zimbabwe, for instance, add mark-ups of as much as 43% for branded and generic drugs, while innovator drugs are marked up as high as 45%. Similarly in Malawi, retail pharmacies add price mark-ups of approximately 35% for innovator and branded drugs, while generics are marked up by an average of 25%.
'Given the high reliance on out-of-pocket expenditure for healthcare (approximately 72.4% for the sub-Saharan Africa region) the ultimate burden of these high drug prices rests on private consumers who have to spend more for their medication,' states Frost & Sullivan's Healthcare Research Analyst Kudzai Moyo.
Given the high reliance on out-of-pocket expenditure for healthcare, the ultimate burden of high drug prices rests on private consumers
Health expenditure in Malawi and Zimbabwe is $19.00 and $78.60 per capita respectively, and any significant increase in the price of pharmaceuticals down the value chain has adverse effects on access to medication.
'In contrast, the Mauritian government has imposed profit controls to manage spending on pharmaceuticals. A maximum allowable profit margin of 9% is set for pharmaceutical wholesalers and distributors, while retail pharmacies are allowed a maximum profit margin of 21.6%,' Moyo notes. 'Failure to adhere to these price caps results in significant fines. This is one manner in which the Mauritian government is keeping the prices of pharmaceuticals affordable.'
Although responsible authorities should look into ways of capping these exorbitant mark-ups, Frost & Sullivan believes there needs to be a balance between access and liberal market policies. 'Governments' actions should be focused on creating an environment that would best encourage a constant flow of new and innovative medicines to the market, providing substantial health benefits to consumers,' Moyo concludes.
Sierra Leone is the latest country to update the policy framework for its domestic pharmaceutical industry. In December 2012 the Ministry of Health and Sanitation launched four pharmaceutical policy documents – the National Medicines Policy, National Essential Medicines List, Standard Treatment Guidelines for Primary Level Prescribers and a National Formulary – in response to the weaknesses and challenges in the delivery of pharmaceutical care in the country.
The aim of the National Medicines Policy is to provide a clear government statement for the pharmaceutical sector and to enhance transparency and accountability in the sector for a better health outcome. The Standard Treatment Guidelines is aimed at providing the requisite guidance on the diagnosis and treatment of health conditions at the primary level to ensure patient safety. The national formulary is the first edition and is aimed at providing requisite information for all pharmaceuticals authorised for sale in the country. The Essential Medicines List will help to inform clinicians on medicines that are available in the public health sector supply system; it will also guide the importation and distribution, prescription and dispensing of medicines.
Africa has 900 million people, but annual consumption of drugs accounts for less than 1% in the global market, according to the China Chamber of Commerce for Import & Export of Medicines & Health Products
At the other end of the continent, the South African government's adoption of National Health Insurance (NHI) and the introduction of a new regulatory agency, along with efforts to augment economic growth, will help to grow South Africa's pharmaceutical sector and boost foreign investment, says GlobalData.
According to its latest report, the South African pharmaceutical market is expected to grow at a CAGR of 5.8%, from $2.5bn in 2011 to $4.2bn by 2020. GlobalData attributes this to the South African government's healthcare reforms, which include improving access to healthcare services by expanding insurance coverage to the entire population, and overhauling its regulatory processes to be faster and more transparent, which will drive investment into the country.
GlobalData believes some of the major concerns impeding the growth of the South African healthcare market are a poor healthcare infrastructure in rural areas and a lack of a universal system to keep healthcare costs in check. It expects the government's adoption of NHI to create an opportunity for lower-income households to be included in the country's healthcare system and increase access to preventative services, like influenza and TB immunisations.
South Africa is also modernising its regulatory structure to speed up drug approvals and increase foreign investment into the country. To this end, the South African government put in place the South African Health Products Regulatory Authority (SAHPRA), whose responsibilities will include helping to remove the backlog of drug applications and expedite the registration process from five years to one year. This new agency will be a key contributor for incentivising foreign investment into South Africa's pharmaceutical sector.
One of the main sources of such foreign investment is China, which views sub-Saharan Africa as a softer export market with better growth prospects than Europe and North America. Western markets have long been a target for Chinese manufacturers, but strict market approval rules in the EU and US have generally restricted Chinese companies to exporting APIs and intermediates, rather than finished drugs.
The African market is very important because it is part of our global strategy, which already includes the US market and the south eastern [Asia] market
In October 2012, the Wuhan-based Humanwell Healthcare Group, known for making abortion pills and traditional Chinese medicine (TCM) products, said it would invest CNY130m ($20.5m) to build a plant in Mali, aiming to supply West Africa with TCM syrup and large volume parenterals. 'The African market is very important because it is part of our global strategy, which already includes the US market and the south eastern [Asia] market,' said Jiang Zhenghan, Business Manager at Humanwell.
Humanwell is not alone. Also in Wuhan, the capital city of Hubei province, Lihua Import&Export, a medicines and medical device dealer, is making profits through selling antibiotics in Africa. 'Antibiotics and analgesics are our best selling drugs. Chinese-made drugs are popular in Africa because of affordable price and good quality,' said Wang Yang, Sales Manager at Lihua.
One reason for targeting sub-Saharan Africa is the comparatively low number of local pharma companies, and this was a major factor explaining the company's expanding African sales, especially in West Africa. Wuhan customs said that central China's Hubei province alone exported record levels of medicine to Africa from January to July 2012, up 123.8% year-on-year to $10.4m. And nationally, the value of China-made standard medicinal drugs exported to Africa grew 14.29% year-on-year during the first half of 2012, compared with a growth of 1.63% in exports to the EU, according to China Chamber of Commerce for Import & Export of Medicines & Health Products, a state-run organisation in Beijing.
Low-end and poor quality drugs have undermined Chinese companies' reputation, which needs an urgent fix
But despite the recent growing trade with African countries, Chinese manufacturers still have work ahead to ensure their drugs are more widely accepted in the region as major treatments, a director at the Chamber told Manufacturing Chemist. 'Low-end and poor quality drugs have undermined Chinese companies' reputation, which needs an urgent fix.' The Chamber has lobbied the Chinese government to crack down on the sale of fakes to Africa, because of the damage it does to the country's legitimate pharma sector.
'Africa has about 900 million people, but the annual consumption of drugs accounts for less than 1% in the global market, so the potential growth is huge,' the director said. 'Also, the market relies heavily on imported drugs, providing a great opportunity for Chinese firms.'
The Chamber has suggested a strategy for ambitious Chinese firms who wish to secure major orders from African governments: namely, that they first become WHO-certified suppliers to international organisations who offer drugs in the region free. Having secured a reputation for supplying reliable drugs for AIDS, malaria, avian flu and TB in Africa, Chinese companies are then better placed to secure contracts with local health services.
Shanghai-based Fosun Pharma's subsidiary Guilin Pharma, based in Guilin, Guangxi, was certified in 2011 by the WHO as an artesunate (injection) supplier for treating malaria. As a result, Fosun is to build a manufacturing plant in Abidjan, Ivory Coast, to develop topical artemisinin and antibiotics, targeting 17 French-speaking African countries, including Cameroon, Gabon and Chad.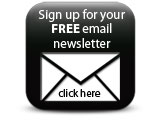 The OECD points out that global commitment to health has reached unprecedented levels in the past decade. More African countries have started to increase the proportion of their government expenditure on health and development assistance to health has more than doubled. Yet there is still a huge gap in financing to achieve the Health Millennium Development Goals, and increased investments and commitment by both African countries and donors are needed if we are to do more than just preserve the status quo.