Hi-line freezes prices for seventh year in a row
The company cites Brexit as a factor in its financial success, allowing it to keep prices steady to help manufacturers
UK manufacturer of compressed air purification equipment, Hi-line Industries, has frozen prices for the seventh consecutive year.
The company states that it is able to do this due to a greater product turnover and increased access to better prices, as a result of rising year-on-year spend.
The company's compressed air equipment includes air dryers, nitrogen and oxygen generators, compressed air filtration equipment, condensate management/drains and service kits. Its fixed price is useful to food, beverage, medical, dairy, automotive, laser cutting and general manufacturing industries.
The demand for British-manufactured goods since the Brexit vote is unprecedented, states the company. In tandem with a weaker pound against the euro, Hi-line has performed impressively in the export market. The UK is also strong, with an increasing number of national brands trying to support other manufacturers by placing orders in Britain.
Hi-line is part of the Made in Britain campaign, meaning that, whenever possible, it opts to source wholly British materials to manufacture its compressed air purification equipment.
Hi-line is a member of the British Compressed Air Society and carries ISO 9001:2008 certification. It aims to make the most energy-efficient compressed air dryers possible.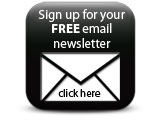 The company also stocks a range of air treatment ancillaries and refrigeration air dryers.
Companies