Hikma appoints Kofi Amegashie to Head its sub-Saharan Africa unit
He was most recently at Adcock Ingram Healthcare where he was Managing Director - Africa
Hikma Pharmaceuticals, a multinational pharmaceutical group headquartered in London, UK, has appointed Kofi Amegashie as Head of its newly created sub-Saharan Africa business. Kofi will lead Hikma's expansion into the region; the company aims to replicate Hikma's brand success in the Middle East and North Africa and establishing a strong foothold in East, West and Francophone Africa.
Kofi is a chemical engineer by training, with more than 25 years of experience with multinational organisations, including Chevron, the International Finance Corporation, and Coca-Cola, in various commercial and strategic roles in Asia, Africa, Europe, and North America.
He was most recently Managing Director – Africa, at the Johannesburg-listed pharmaceutical company, Adcock Ingram Healthcare, with responsibility for all business operations in Africa, outside South Africa.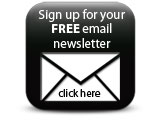 'Amegashie's appointment comes at an opportune time for Hikma, as we are looking to establish a strong presence in a number of sub-Saharan markets,' said Hikma's Executive Vice Chairman and Chief Executive of MENA and Emerging Markets, Mazen Darwazah.
Companies