Hitachi and MD Anderson collaborate in cancer treatment research
Hitachi Healthcare Americas and The University of Texas MD Anderson Cancer Center will collaborate to compare the outcomes and side-effects of intensity modulated proton beam therapy versus intensity modulated photon therapy for the treatment of oropharyngeal cancer of the head and neck
Hitachi Healthcare Americas and The University of Texas MD Anderson Cancer Center will collaborate on research for a unique randomised clinical trial comparing the outcomes and side-effects of intensity modulated proton beam therapy (IMPT) versus intensity-modulated photon therapy (IMRT) for the treatment of oropharyngeal cancer of the head and neck.
IMRT involves x-ray beams going through cancerous tissue, but leads to both healthy and cancerous areas being destroyed along the path of the beam.
Unlike photon therapy, IMPT is able to deposit the highest energy of the beam precisely at the tumour site sparing the surrounding healthy tissue and vital organs.
IMPT was first introduced at MD Anderson's Proton Therapy Center in May 2008. IMPT is a form of spot scanning proton therapy, where the energies of proton beams directed from various angles are manipulated so even tumours of complex shapes can be precisely irradiated.
The randomised clinical trial is expected to involve up to 10 additional centres and will be led by Steven J. Frank, Professor and Deputy Division Head of Radiation Oncology and Medical Director of the Proton Center at MD Anderson.
This type of clinical trial, while common in therapeutics, is rarely conducted in radiation oncology.
Frank said: "We are encouraged by this clinical trial and the support we have received. We have treated more than 7500 patients with 2000 of these patients being treated with IMPT via this long-term collaboration. We also commemorated our 11th anniversary of treating patients with proton therapy this year. We are confident that by working together, we can gain greater insight on the advantages of proton therapy."
Study findings will help Hitachi drive research and development within and beyond proton therapy. As one of the main focal points of Hitachi's social innovation business, the healthcare business covers diagnostics, therapy and informatics.
Solutions include ultrasound, MRI systems, particle beam oncology therapy systems, as well as services utilising IT which contributes to society.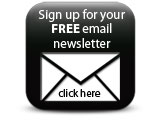 Masaya Watanabe, Vice President and CEO of Hitachi's Healthcare Business Unit, said: "This has been a partnership of 15 years which has helped drive Hitachi to become the leader in proton therapy system. In the coming years, we look to build on our experiences and discover new opportunities in various markets to further serve society through advanced healthcare innovations."
Companies