INFORMEX NEWS: Conference to focus on sustainable chemistry
Second Latin America Green Exchange Conference to focus on a sustainable future for chemistry
The second Latin American Green Exchange Conference, which returns in 2011 to Sao Paulo, Brazil at Estanplaza International will be held in September 2011, with further details to be announced in due course.
The inaugural Informex Latin America conference in 2010 was well received by attendees and sponsors alike and saw the participation of companies such as Petrobas, Purac, Bunge, and Base Química, as well as a number of trade associations, including Abiquim, Abifina, Abpol, Andef, Associquim, CIB, Sindag, SOCMA and UK Trade & Investment.
This year's event aims to address the significant shortage of green technologies in the global market and will present several networking opportunities. The Green Exchange Conference will feature a session-only format that will help to focus on education and collaboration during the event. These sessions will feature international participation from sponsors, speakers, and delegates to give a truly global perspective on sustainability.
'The 2011 event promises to expand on the format and offer visitors more options to maximize their participation,' said Jennifer Jessup, Global Brand Director for Informex. 'One of the main goals of this conference, in addition to information exchange and networking, is to increase the national and international level of knowledge of green chemistry, environmental chemistry, and chemistry for sustainability in Brazil.
'The Brazilian market has access to healthy, safe and readily available materials that are consistent with green chemistry initiatives. Based on this, Brazil has seen increasing activities in green chemistries and makes a logical choice to host an event such as this one.'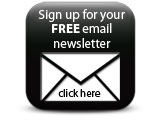 Over the past ten years, the specialty chemical and pharmaceutical market in the region has seen steady growth and many international organisations have responded to this by setting up operations in the country.
Companies