Icon acquires Oxford Outcomes
Finance | Research | Regulatory
Consultancy will become part of new Late Phase and Outcomes Research Unit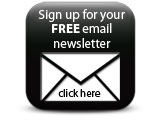 Icon, a global provider of outsourced development services based in Ireland, has expanded its Late Phase and Outcomes Research service by acquiring health outcomes consultancy Oxford Outcomes for an undisclosed sum.

Headquartered in Oxford, UK, and with offices in Morristown and Bethesda on the East Coast of the US and Vancouver and Toronto in Canada, Oxford Outcomes provides specialist services in the fields of patient reported outcomes (PRO), health economics, epidemiology and translation and linguistic validation.

Elizabeth Thiele, formerly Icon's executive vice president of business development, has been appointed president of a Late Phase and Outcomes Research unit at the Irish company.

'The biopharmaceutical industry and regulators are more than ever before using post-marketing studies to demonstrate efficacy and safety, as well as demonstrating the economic value of products,' said Peter Gray, chief executive of Icon.

'Oxford Outcomes has grown to become a leader in its field and brings to Icon a wealth of expertise in the fields of health economics, outcomes research and epidemiology and a strong reputation for excellent client service.'

Together the companies will offer non-interventional observational research; post-approval safety surveillance studies; Phase IV clinical trials; epidemiologic studies; patient-reported outcomes/quality of life research; health economic evaluations and scientific and medical communications.

'The demand for health outcomes services has never been greater and merging with Icon gives us the opportunity to effectively integrate clinical development with outcomes research on a global scale,' added Paul Quarterman, group managing director of Oxford Outcomes.

Icon currently employs around 7,800 people and has operations across 72 locations in 39 countries.


Companies